Pack 703 Pinewood Derby At Mission Viejo Auto Collision
Another exciting day of Pinewood Derby racing was hosted by Mission Viejo Auto Collision and United Auto Glass on Sunday, March 26, 2016. In preparation, Todd and Mike went grocery shopping to get hamburgers, hot dogs, snacks, and drinks for our hungry racers and fans.
It's forbidden to race with a growling stomach. Everyone has to bring their "A" game and you can't do that being hungry. Hopefully we have enough food to for everyone.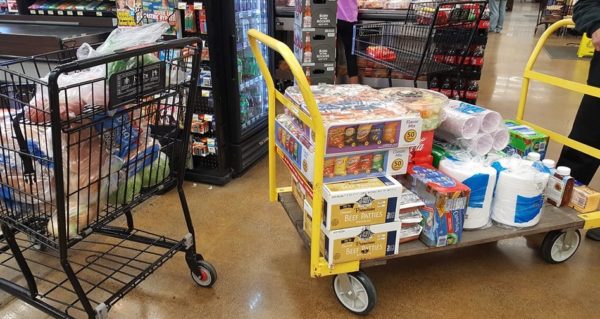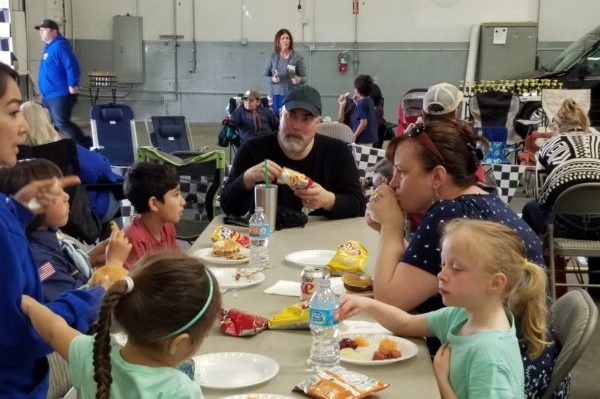 Race day started at 11 AM, as we opened our auto collision repair shop for families, friends and fans of Boys Scouts Pack 703 . Our facility was filled with the scent of barbecue floating through the air to initiate everyone's hunger. Racers discussed racing strategies with their mentors (dad, mom, grandpa, etc.) while enjoying their yummy lunch. Racing enthusiasts joined in on the feast to quieten their hunger.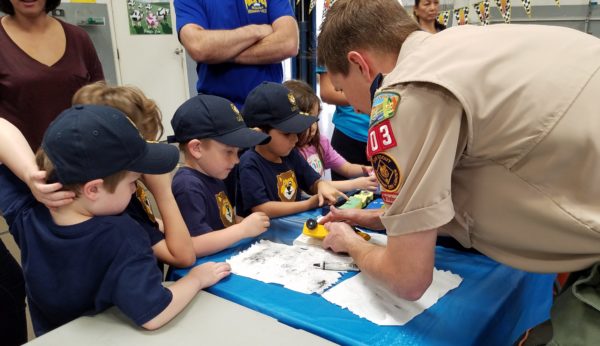 The shop was buzzing with activity as scout leaders setup the track and equipment, racers registered their cars and performed last minute tests for racing. Each car was judged in 3 categories: speed, design and workmanship within their den.
Vroom Vroom Vroom, let the racing begin! Sounds of laughter, cheers and excitement in support of the races filled the shop. There were lots of nice trophies handed out to first, second and third place winners of each category. Congratulations on a job well done to all of those in the "Winners Circle"!
Thank you to all the pack and den leaders who volunteer their valuable time in mentoring our younger generation to become responsible, kind, loving citizens and leaders of the future. To parents and families who support Boys Scouts activities and causes, your efforts are much appreciated. That's why we enjoy hosting these Pinewood Derby races throughout the years, as it promotes the development of positive future citizens who will build better communities for generations to come. Until our next race, have a wonderful week.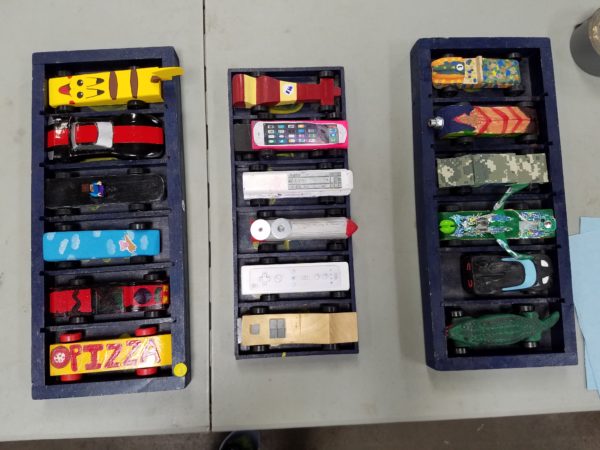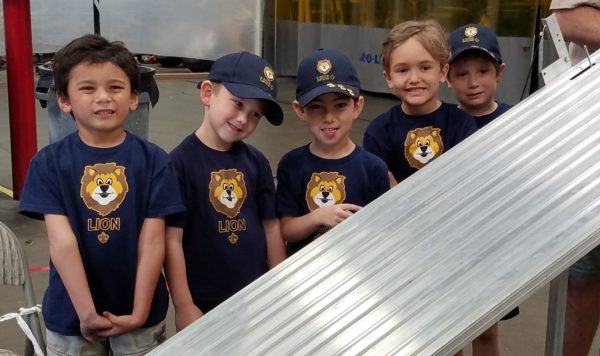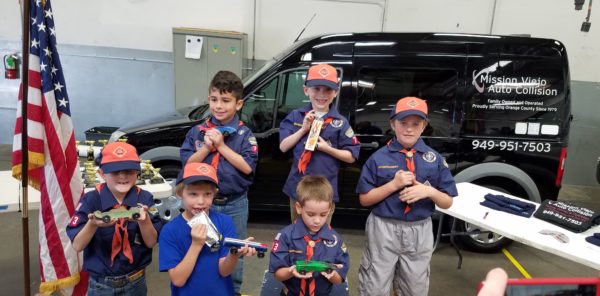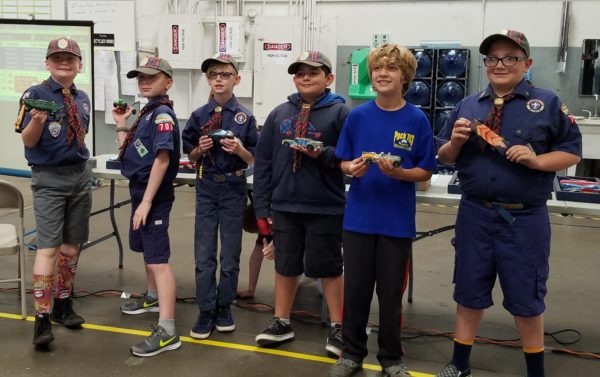 Comments
comments